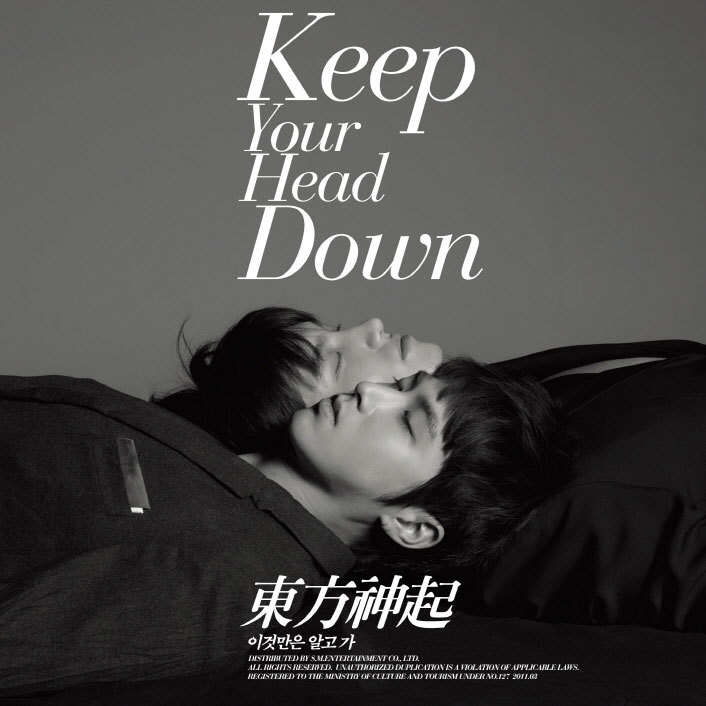 Genre: Dance Pop / Ballad
Release Date: 14.03.2011
Language: Korean
Bitrate: 320kbps
Tracklist:
01 이것만은 알고가 독백 (Before U Go) (Monologue)
02 이것만은 알고가 (Before U Go)
14 이것만은 알고가 독백 (Before U Go) (Monologue) (Instrumental)
Dong Bang Shin Ki's Max and U-Know made a huge comeback in January with their long-awaited album Keep Your Head Down, and they're set to dominate the charts again with their follow-up repackage release! Other than the original album songs, the 14-track Keep Your Head Down Repackage Album features the brand new R&B style title song Before U Go, as well as Before U Go (Monologue) and the Paradise Ranch theme Journey, which was included as a bonus track on the Normal Edition of Keep Your Head Down.
Like it ? Buy it on
for supporting artist
xXxXxXx Download Album xXxXxXx
File: TVXQ – Keep Your Head Down (Repackage) [k2nblog.com].rar
Size: 19.63 MB
Hosted: FileServe, MediaFire, Multiupload = RapidShare + MegaUpload + HotFile
Password: k2nblog.com
Download:


http://www.fileserve....


http://www.multiuplo....


http://www.mediafire....